The Company operates four projects: (1) PG West, (2) Stonepark, (3) Ballinalack and (4) Silvermines. The PG West and Stonepark projects are contiguous, forming the largest ground position in the Limerick region of Ireland with neighbouring licenses separately owned by Glencore and South32. Across all its projects in Ireland, the Company currently owns over 35 prospecting licenses covering in excess of 1,046 square kilometres.
Regional Location Map – Group Eleven Assets in Ireland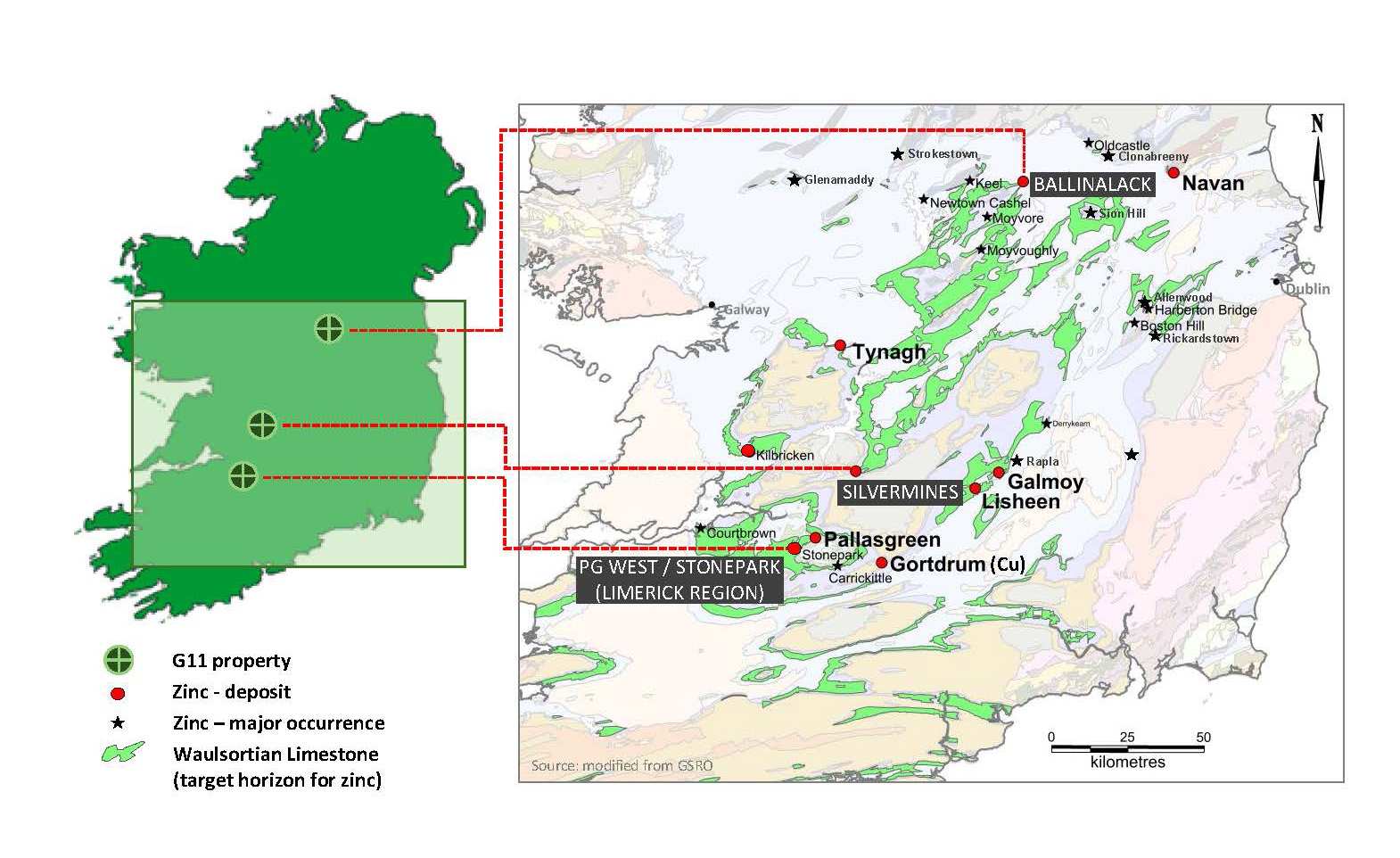 The Company's Projects are located within the established Irish Zinc District which has been a major source of zinc production in Europe since the 1960s and is currently home to some of the world's largest zinc deposits including the Tara (Navan) mine (owned by Boliden), the Pallas Green deposit (Glencore) and the past producing Lisheen (Vedanta) and Galmoy mines (Lundin Mining).
The district is known for carbonate hosted zinc-lead deposits, also known as Irish-type zinc deposits (as subset for Mississippi Valley Type, or "MVT" deposits). The Company's four project areas are all considered highly prospective for economic Irish-type zinc-lead deposits. In September 2022, the Company announced a zinc discovery at its Ballywire prospect (PG West Project), located along the southwest extension of the Rathdowney Trend.
Regional Location Map – Ballywire Discovery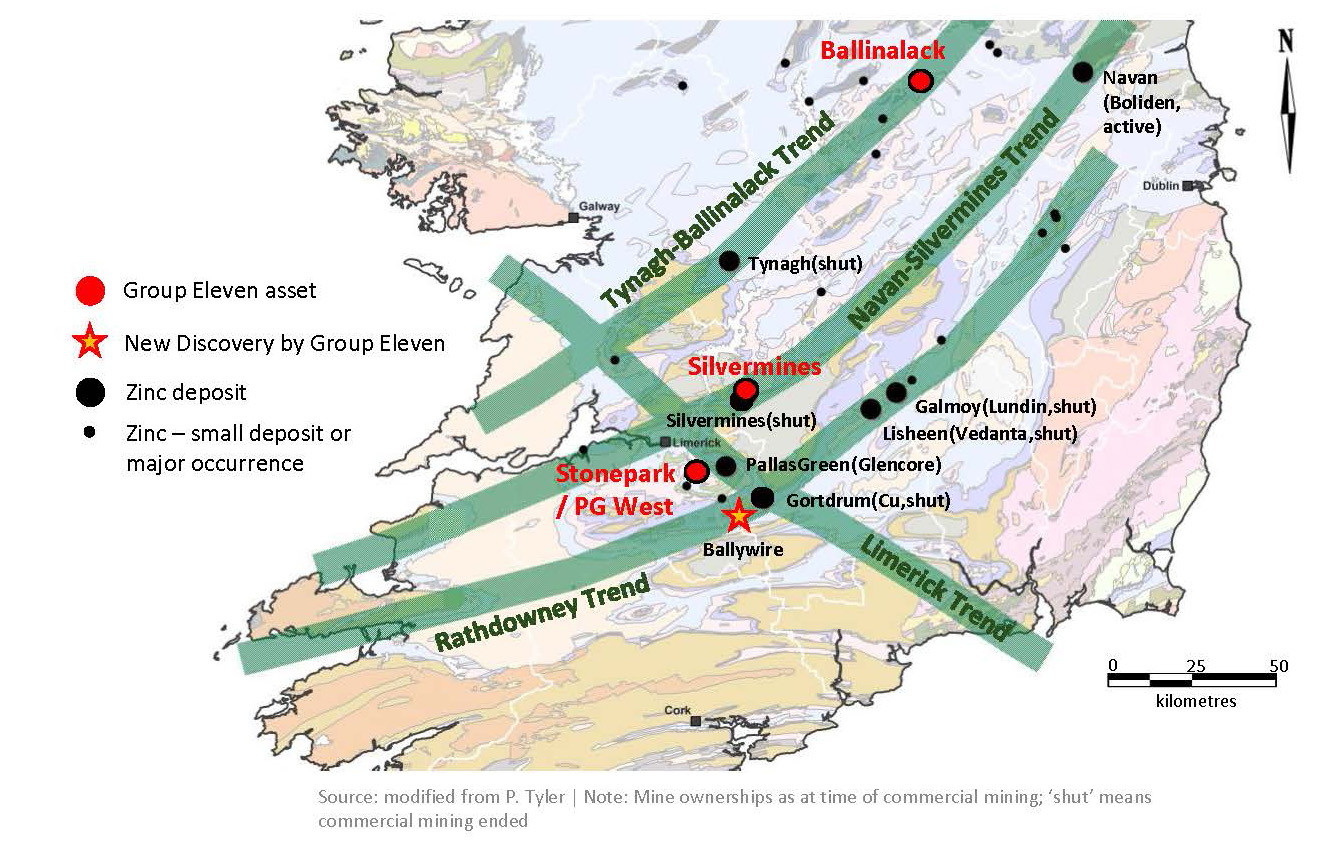 Technical information in this website has been approved by Professor Garth Earls, Eur Geol, P.Geo, FSEG, geological consultant at IGS (International Geoscience Services) Limited, and independent 'Qualified Person' as defined under Canadian National Instrument 43-101.