The Company controls the largest ground position in Ireland, consisting of 99 prospecting licenses covering 3,200 square kilometres across four project areas. Across the individual project areas, the Company has sought to acquire dominant land positions that offer superior brownfield exploration potential.
Location Map Showing the Company's Projects in Ireland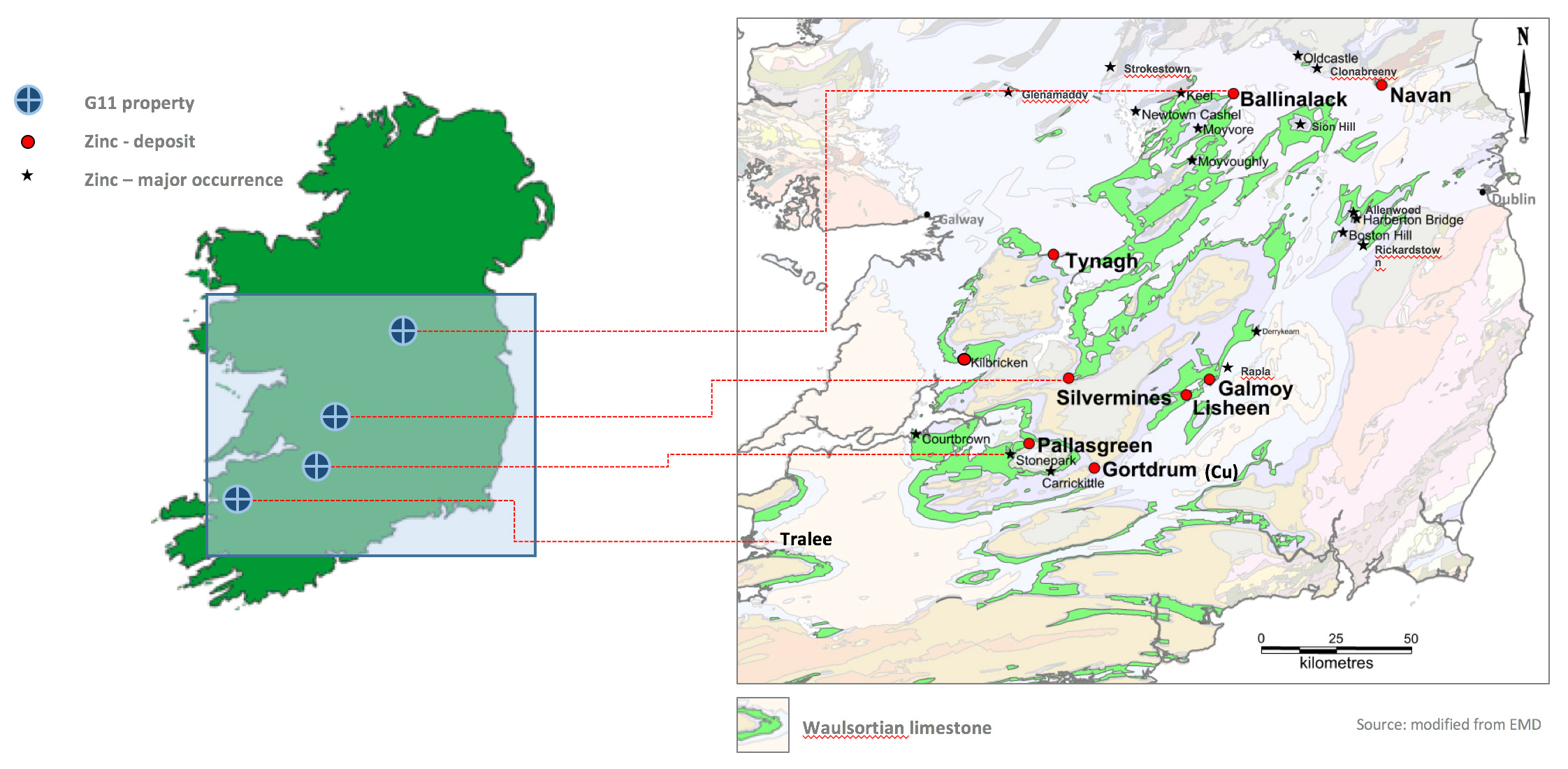 The properties are located within the established Irish Zinc District and are near or adjacent to major historic mines or deposits. The Irish Zinc District has been a major source of zinc production since the 1960s and is currently home to some of Europe's largest zinc projects including the Navan (Tara) Zinc-Lead mine (Boliden), the Pallas Green deposit (Glencore) and the past producing Lisheen mine (Vedanta) and Galmoy mine (Lundin Mining).
The district is known for carbonate hosted zinc-lead deposits, also known as Irish-type zinc deposits. The four project areas controlled by the Company all are considered highly prospective for economic Irish-type zinc lead deposits.