The Silvermines Project is located in western Ireland and is 100% owned by the Company. The project area consists of two (2) prospecting licenses (covering 43 square kilometres), situated adjacent to the historic Silvermines Zinc Mine which produced approximately 10.8 million tonnes grading 7.4% zinc and 2.7% lead2 between 1968 and 1982.
Silvermines Project – Regional Location Map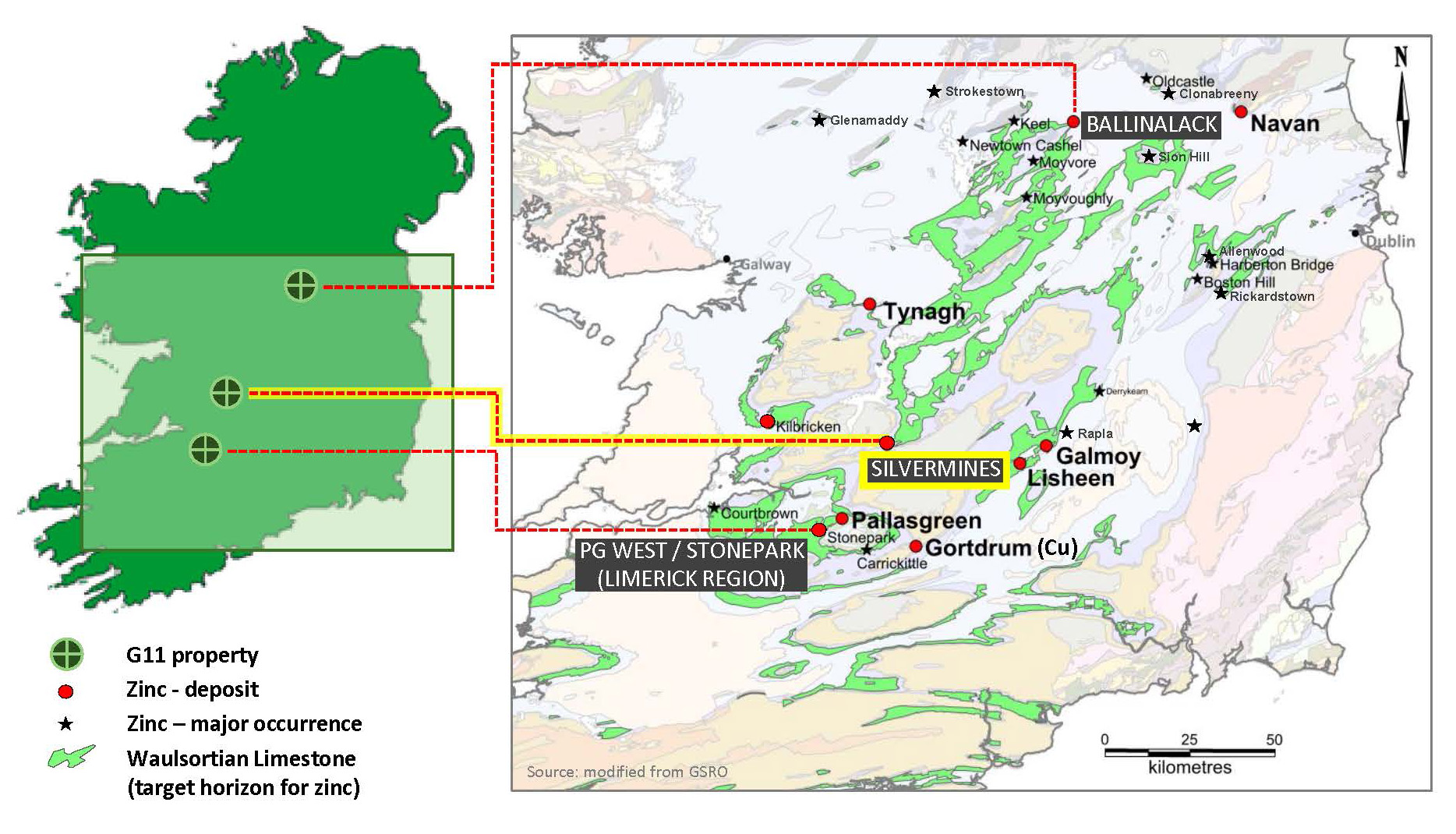 Silvermines Project – Property Location Map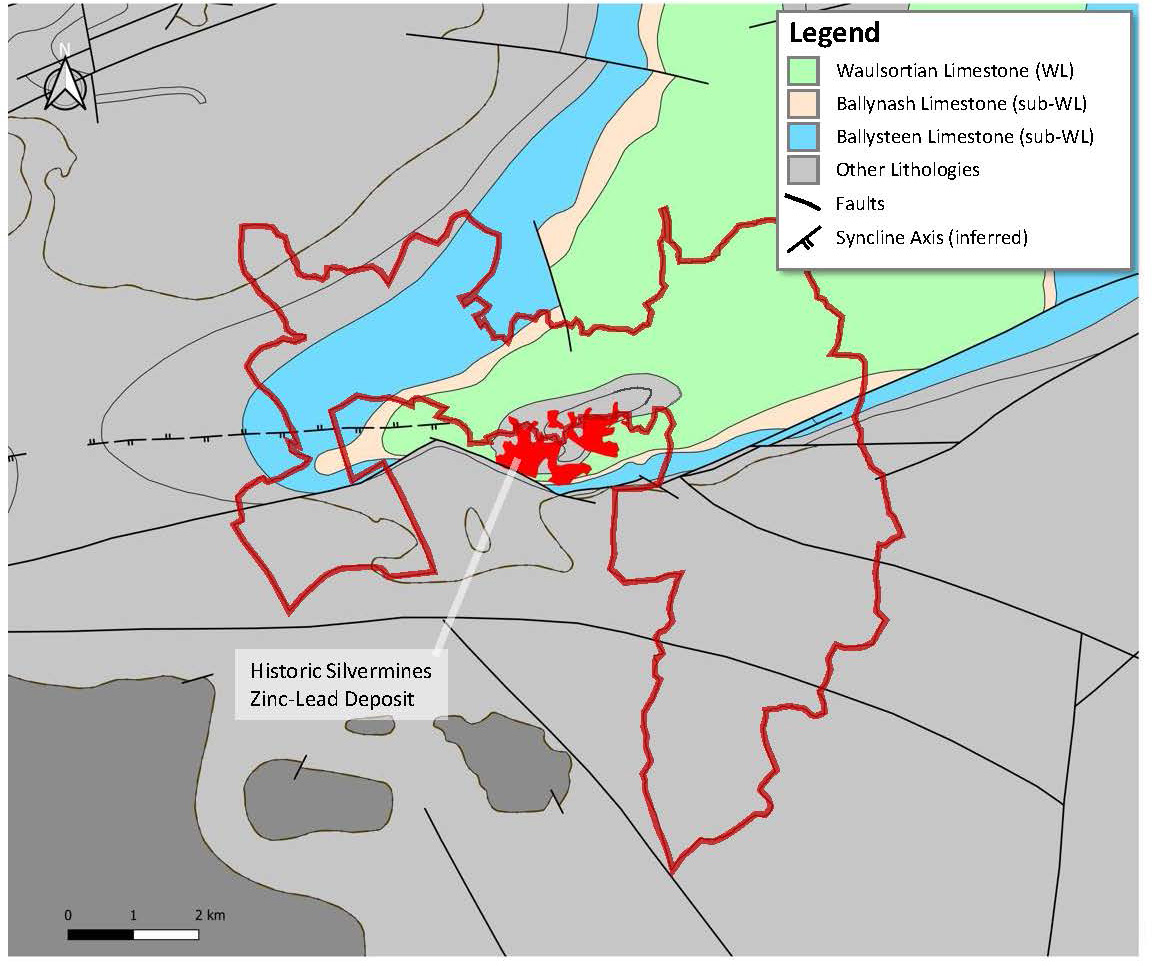 Exploration opportunities exist at the Cooleen prospect, located approximately 1km north-east of the Silvermines historic deposit. In the early 1990s, a number of encouraging holes were drilled at Cooleen (e.g. NX-11 which cut 5.8 metres of massive sulphides averaging 17.9% Zn and 1.9% Pb) before the reclamation dispute (now resolved) stalled subsequent drilling. The Company has compiled a comprehensive database of all 78 drillholes completed on the Silvermines Project episodically from the early 1960's to 1996. Drillholes were invariably vertical but only approximately 50 percent reached the target depth at the base of the Waulsortian Reef. The project should benefit from new insights and understanding of Irish Type zinc deposits and the application of modern exploration tools and techniques.
Silvermines Project – Showing Cooleen Prospect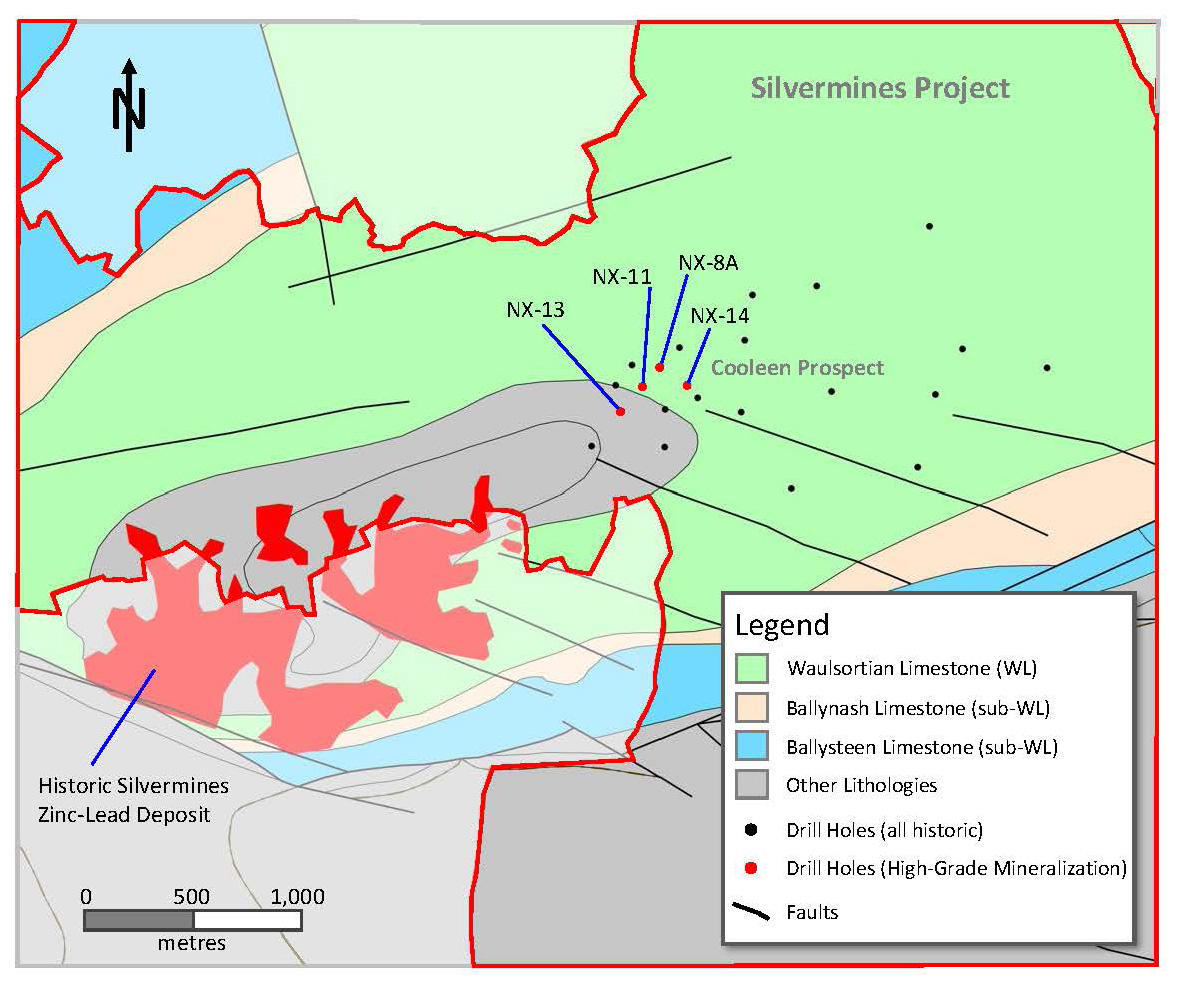 Significant historic drilling intercepts from Silvermines include the following (locations shown in map above):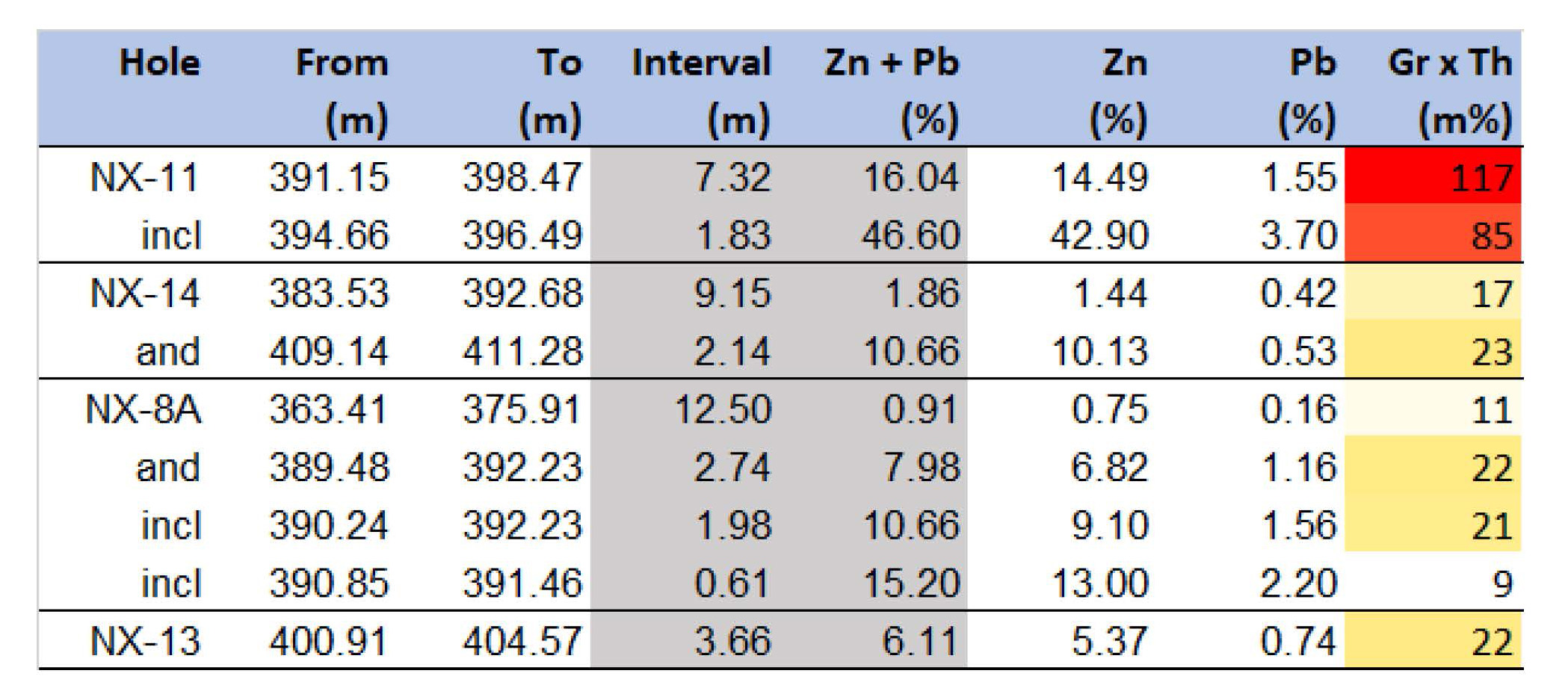 Note: As the drillholes are all vertical or close to vertical and the mineralized body is believed to be more or less flat, therefore the interval width is taken as true thickness. Historic drill results have not been verified by a qualified person as the samples forming the basis of such results are not available to the Company and accordingly no quality assurance programs or quality control measures were applied by the Company.
Technical information in this website has been approved by Professor Garth Earls, Eur Geol, P.Geo, FSEG, geological consultant at IGS (International Geoscience Services) Limited, and independent 'Qualified Person' as defined under Canadian National Instrument 43-101.